Leading By Example
AV Group NB's pursuit of excellence in people, process, and product made us one of Atlantic Canada's Top Employers in 2016 and 2017.
Watch our Video
Our Hiring Program
Browse Initiatives
WE'RE COMMITTED TO CREATING OPPORTUNITY
At AV Group NB, we prepare our employees for job mastery and career advancement through training and development, project leadership, and internal promotion and succession.
WORKING IN THE COMMUNITY
We are committed to company initiatives that improve our communities and engage our employees including sponsorship and charitable giving, environmental and community partnerships, and youth program support.
START YOUR CAREER
Competitive salaries & benefits
Exceptional standards
Advanced technology
Innovation
Global mobility
ABOUT AV GROUP NB
We believe in integrity, respect, honesty and fairness to foster a culture of teamwork, collaboration and continuous improvement.


OUR MISSION
To be the global leader in dissolving grade pulp production by adhering to the highest standards of safety, quality, and responsible sustainability.
About Aditya Birla Group
As a $40 billion USD company, with operations in 25 countries, Aditya Birla Group is in the league of Fortune 500 companies. AV Group NB is proud to be a member of the India-based Aditya Birla Group and contribute to an extraordinary workforce of 130,000 employees. This relationship with our parent company allows us to offer unique professional development opportunities and contribute to a global operation right here at home.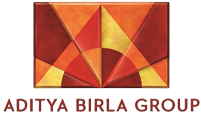 Career Opportunities
AV Group NB is an innovative company that is backed by world-class strength. We offer stimulating professional opportunities in a range of disciplines suited to your interest and expertise.
AV GROUP NBOperations
Atholville
Nackawic
Woodlands
Atholville: SPECIALTY CELLULOSE PULP
Situated on the pristine banks of the Restigouche River, our Atholville Mill is located in the town of Atholville – just a short drive from the City of Campbellton and Sugarloaf Provincial Park. This location offers our employees the best of both big city and small town living, while working as part of a global network. Along with our Nackawic mill, AV Group NB Atholville produces cellulose tailored to manufacture viscose staple fibre for use in the textile industry.
Location | 175 Mill CH, Atholville, NB E3N 4S7
Nackawic: SPECIALTY CELLULOSE PULP
After converting the facility to produce dissolving grade pulp, AV Group NB's Nackawic mill and the surrounding area continues to grow due to our niche manufacturing of cellulose used for textiles. Nackawic is located on the beautiful Saint John River, close to Crabbe Mountain and the City of Fredericton, with direct access to the largest and most diverse hardwood forest in New Brunswick.
Location | 103 Pinder Road, Nackawic NB E6G 1W4
Woodlands: Operation
Collectively, AV Group NB manages over 1.6million acres of company-owned and public (Crown) land under two Crown licenses.
We are committed to protecting our woodlands and the environment by exceeding forest management performance standards and supported by the Sustainable Forestry Initiative Certification.